UoP4e






---





UoP4e

! The fifth car of our team is a car which incorporates all of our past year's knowledge and experience,hard work and pure imagination for another step forward. This evolutionary car's highlight is the whole new ELECTRIC drivetrain plus chassis design . It has a more complex geometry than our last three cars,but its ergonomically focused design gives us confidence for the construction of a high performance car . Moreover,suspension is designed so that all of our drivers can have optimal control of the car taking in consideration the powerful motor. In regards of the transmission, motor and accumulator our team has always had these three words on their mind: FUNCTIONALITY-DURABILITY-LIGHTWEIGHT. Finally,we would like to,once again,thank our sponsors for their support and University of Patras,especially Laboratory of Manufacturing Systems (LMS),for believing in us and giving us the wings to act and make a concept come true.

UoP4e- "A Complex Simplicity"
Car specifications





Number Length, width, height, wheelbase:

2700mm/1495mm/1122mm/1671mm


Track (front/rear):

1240mm/1220mm


Weight including 68kg driver (front/rear):

N/A



Suspension (front/rear):

Double unequal length A-Arm, Pull rod (front)/Push rod(rear)


Tyres (front/rear):

457.2 x 190.5-254 Hoosier R25B


Wheels (front/rear):

254mm wide, 2pc aluminum rims


Brakes (front/rear):

Cast Iron, hub mounted, 180 mm dia. Drilled rotors with ISR 4 piston calipers



Chassis construction:

Two piece carbon fiber monocoque



Motor:

YASA-750 [YASA Oxford Motors]


Power output/Torque output:

85kW/750Nm



Transmission:

Direct transmission


Differential:

Drexler FSAE LSD



Powered by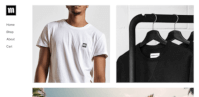 Create your own unique website with customizable templates.