UoP5e is the team's second electric racecar, the production of which was completed in late Spring of 2016. While a lot of its aspects are an improvement on UoP4e's various characteristics, the team made an effort to innovate as much as possible with our 6th Formula Student racecar and the result was indeed innovative. Featuring a chassis made entirely out of honeycomb alluminum panels, a unique choice among other FS teams, better driver ergonomics and impressive efficiency, while still displaying high performance on the track, the UoP5e is the result of hard work and the mentality of a pioneer. The lightweight but durable frame, along with the aerodynamic package that allows the car to run on the ceiling at 150 km/h, make the UoP5e not only a joy to drive, but also a joy to watch going around the track. The ground-breaking, fully electric powertrain provides high motor torque even in low RPMs, while the use of the aforementioned cut & fold monocoque chassis offers a sustainable yet durable and extra stiff structure, optimized to safely accommodate a wide range of drivers and also contributing in keeping Power/Weight ratio high (>500). All the above characteristics make UoP5e identifiable as a unique "weapon of joy" for the motorsport enthusiasts around the globe and at the same time make clear that electric racecars are meant to be fast, reliable and a strong competitor against I.C.E. cars.


We would like to thank the Laboratory of Manufacturing Systems & Automation (LMS) of University of Patras, as well as all of our sponsors for assisting us for yet another year in materializing our vision and making UoP5e a reality.
Specifications

Length/Width/Height/Wheelbase (mm): 2900/1316/1145/1600
Track (front/rear) (mm): 1165/1095
Weight (kg): 210

Tires: 18.0x7.5-10 Hoosier R25B slicks/18.0 x 6.0-10 Hoosier intermediates
Wheels: 7x10", 3 piece spun aluminum rim with self-designed AL7075 center, single-lug, 46mm offset
Suspension: Double unequal length carbon fiber A-arms with direct acting Ohlins damper attached to the lower A-arm
Brake rotors (front/rear): Floating, Cast Iron, hub mounted, 180mm outer diam., 5 mm thick, drilled / Floating, Cast Iron, hub mounted, 180mm outer diam., 4 mm thick, drilled
Brake calipers (front/rear): ISR 22-048 OB four piston, 25mm piston dia., radial mount / ISR 22-049 two piston, 25mm piston dia., radial mount

Chassis: 5-piece aluminum panel monocoque

Motor: ENSTROJ/EMRAX 228 HV LC

Power/Torque: 100kW at 5000 RPM (limited to 80kW) / 240Nm for 30 seconds

Transimission: Direct transimission
Differential: Drexler Limited Slip Differential
Powered by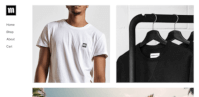 Create your own unique website with customizable templates.